BBQ
Charcoal barbecues are provided for your use, please ensure that the BBQ is used on the grass area, away from the lodges. Do not use the BBQ on decking or in the lodge porch as it is a fire hazard. Once the BBQ has cooled down please place back on the veranda.
Breakages and Damages
We appreciate that accidents do happen occasionally. If you break something please inform us so we can replace the item, and if any spillages on the carpets happen, please inform immediately so we can clean it to prevent permanent staining.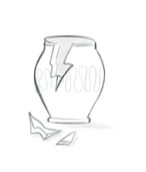 Toilet
We have our own sewage treatment plant, therefore where applicable please use sanitary bags (that are provided) and dispose of waste with normal rubbish.
Energy Saving
To protect our local environment and wildlife, please join us in conserving energy by switching off all appliances and lights when not in use.
Heating
You should find your lodge warm on arrival. If you wish to lower the temperature of your accommodation please adjust the radiator stats individually. If you open the windows please turn the radiator stats down and turn back up when closing the window. We do not charge for heating, it is in the cost of your holiday. However, please do not waste the heating.
Log Burner
If you are in a lodge with a log burner then please make sure that the vents are open when you light the fire to allow air to circulate. More logs are available for an additional charge – please contact Sharon.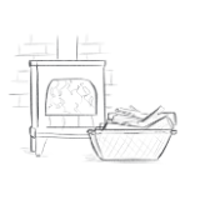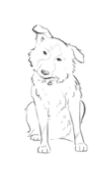 Dogs
Dogs must not be left in the lodge unattended at any time. A towel is provided for wiping muddy paws. Dogs must be kept on a lead at all times in the park, and please clean any dog waste up. Any damages caused by your pet to furniture, fixtures and fittings will result in a surcharge. Please keep dogs off sofas, chairs and beds.
Recycling
Baskets for glass, paper, cardboard, washed plastic, and aluminium cans are provided on the veranda. Once full please empty into the main bin by the park entrance.


Smoking
Smoking is not permitted in our lodges. You can of course smoke on the veranda however please ensure all smoking material is extinguished before disposal.
EV Charging Points
We kindly ask that guest don't charge their cars at the park from the lodges. We are in the process of installing our own charging facilities, however the nearest charging point is Pod Point which is 3 mins drive away at 6 Chapel Lane, Gorsley, HR9 7SE. There are also various charging points in Ross on Wye and Gloucester.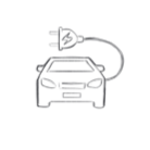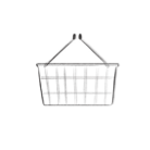 Shops
The local town of Newent has two Co-Op supermarkets, and a Cost Cutters. Also, There are two good quality butchers and a green grocer supplying seasonal vegetables and other small shops. Ross-on-Wye has a large Morrisons supermarket with a petrol filling station, and an Aldi supermarket.
All the information listed above is contained in the under booking conditions. Please note that we are not responsible for any matter of which you were aware and which you did not bring to our attention during your break. If you have any concerns please inform us and we will do our best to assist you.